Firm Profile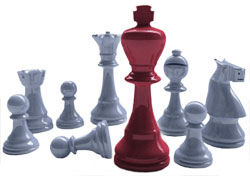 Despite the current saturation of law firms, our attorneys, colleagues and clients recognized that the market place had room for a firm which could provide clients with the personalized attention they seek, at exceptionally competitive rates, and with highly accomplished attorneys able to handle all of their legal and business needs. Hence, Spotora & Associates was established.
Our firm combines the diversity of the large commercial law practice with the entrepreneurial atmosphere and creativity unique to a smaller law firm. The firm is composed of attorneys who demonstrate capabilities in one or more areas of the law. Accordingly, this combination allows our clients to receive individualized attention from our well versed legal team.
We are a full service law practice with emphasis in: Business, Corporate and Entertainment Law, Trademark and Copyright Law, Family Law, Labor and Employment Law, and Criminal Law matters such as DUI Defense, White Collar crimes, Violent crimes and Drug related crimes, just to name a few. We also commonly handle Real Estate and Construction disputes, and Tort related matters including, Personal Injury, Negligence, Medical Malpractice, Premises Liability, Fraud, Defamation and More. Through our streamlined size and structure, we maintain a level of efficiency, economy and responsiveness superior to that of larger law firms, while matching their expertise.
The firm's clients range from that of individuals, sole proprietors and major corporate entities to Hollywood talent and producers. Our clients are actively involved in various industries including restaurants and upscaled nightclubs, movies, television and multi-media productions, technology, communications, and retail sales and distributions.
The firm also maintains excellent business relationships & affiliations with other professional organizations, including accounting firms, banks, corporate & tax strategists, business consultants, talent & modeling agencies and Hollywood studios.